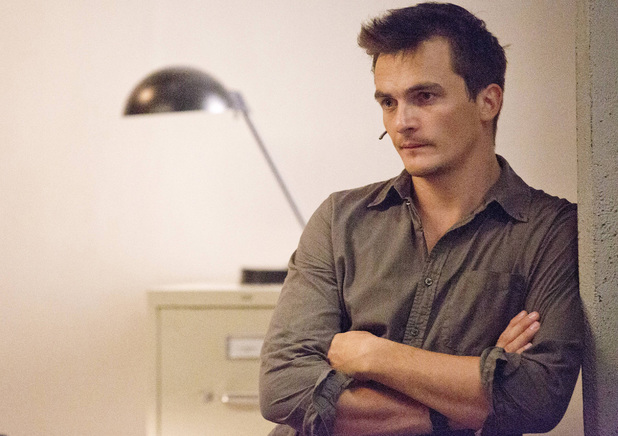 Almost. I am almost caught up on the 3rd season of Homeland. I've had to dodge spoilers like the Matrix, avoiding all potential leak points. You have to be constantly, almost hyper-vigilant in avoiding any and all sources of information.
I'm not going to discuss the two leads. I think a good show, a good story, lies in the details, such as in having side characters that intrigue and have the same gravity as a lead, only their bit of the story carries less of a punch. So for Homeland, there is Peter Quinn. Granted, the actor's cheekbones are amazing. But once you get over that part, and it make take awhile, you start to notice details. The two leads bring the hard hitting drama. She's bipolar, he's a traitor, and they are surrounded by terrorists and inept CIA bureaucracy. So, there is a strong foundation here for intense dramatic scenes. The show is full of them. They're great, I'm not complaining.
Everyone on this show is in crisis, and they express this all according to their character. While I like overt confrontations, it's also nice to note that off to the side there, this Peter Quinn person is quietly going through a complete meltdown. It is the most contained, competent meltdown I have ever seen. His work doesn't seem to be suffering. He is still an effective agent, and can still stakeout his targets diligently for hours upon days. I've come to the conclusion that this character wears CIA-issue diapers and eats babyfood. There is no way one person can sit that long without eating and well...that other thing.
Carrie/Claire Danes is almost transparent - every emotion shows on her face. Quinn, in contrast, is almost a blank canvas - he blends in, because he allows others to project their own perceptions onto him, while keeping his own to himself. His clothes are absolutely generic. Nothing stands out. You only know he's in crisis because he tells you/Carrie/you. I like the internal crisis. It's difficult to impossible to portray. You wonder where this will lead in a person with such immaculate control.